Welcome to the Influencer resource library! On this page you will find all the relevant educational information necessary to make the most out of this program.
Influencer Updates
June 18, 2019: Welcome To The Influencer Updates Feed!
---
Welcome to our updates feed! This will be the place for all anouncements regarding the Influencer program. We have some awesome new features up our sleeves and we're excited to share them with you, when the time is right ;) Our goal with this page is to keep everyone in the loop with the fresh, new things that are going on! Let's get this Pinterest party started, Raquel
---
July 14, 2019: Two Amazing New Features!
---
After listening to your feedback and ideas about the program, we are thrilled to announce two new amazing features! 1. The 'Discover' Tab in the Library 2. Better Integrated Ability With Tailwind Check out the posts above for the details and videos :)
---
Feature #1: The Discover Section
---
The Discover Tab Recently, we opened up the majority of content on Hometalk via the new pin button across site, so you no longer need to rely solely on the Library. This new button allows you to pin any image that is sharable in this program. We knew that you guys were spending a lot of time sifting through content, so we created a better solution! Welcome to the Discover Tab! This new sections allows you to discover all of Hometalk content available for pinning. Via our new and improved search bar, you will now be able to search all of Hometalk in one simple and easy place! Check out our video tutorial below.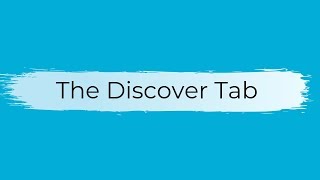 ---
Feature #2: Better Tailwind Integration
---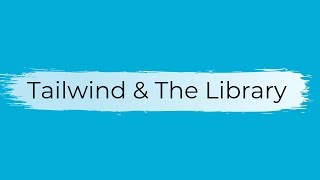 It seems like everyone who uses Pinterest also uses Tailwind. If everyone is using it, shouldn't we make it easier for everyone? Well guess what, we did! You can now use your Tailwind plug in to schedule content!
---
August 12, 2019: The Recommended Section
---
The Recommended Section: The Recommended section gives you suggestions based on what has done well on Pinterest. This includes two types of content: what has done well for you and what has done well for the collective of Partners in the program. By utilizing two different algorithms, we serve you with content that has proven to perform well in the past that we believe you should be pinning!
We give you the option to connect your Pinterest account to help us have a better understanding of all the Hometalk content you are pinning. We currently only know about 75% of this data, so this will allow us to have a more holistic understanding in order to serve you with better information. Connecting only gives us what is called 'Read Access' to your pins. All of this data that we will be collecting is already publicly accessible and simply allows us to pull the data into our database. We will have access to the number of pins you share and where they link to. We will not have access to pin on your behalf. The Details:
The more you pin, the better the suggestions get
Tailwind plug in works on this page for mass pinning
Any content that has been pinned in the past 30 days will not show up in the feed
The 2 Algorithms:

Personal Algorithm:
This algorithm shows you content you have pinned that has cumulatively generated a minimum of 500 clicks
This will only show content you have NOT pinned in the past 30 days
As the page updates daily, the content will not disappear today, but will not be in the library as a suggestion for the next 30 days starting tomorrow
You can utilize Tailwind for this section both with the plug in and on a single use basis
Program Algorithm
This algorithm shows you content based on content that has cumulatively generated a minimum of 500 clicks in the program
It will not show you content that has been pinned in the past 30 days by more than 5 people
---
---